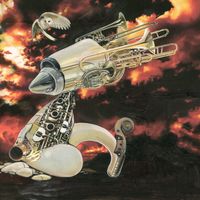 Chamber Music from Hell
Chris Opperman
[ORDER NOW!)

Opperman's sixth full-length album, produced by Kurt Morgan, is a contemporary classical concept album about a posthuman civilization and the music that follows. In addition to computerized vignettes and renditions of complicated chamber works, the album features performances by legendary electric guitarist Mike Keneally, trombonist Jason Camelio, cellist Brianna Tagliaferro, drummer Ryan Brown, and the New Jersey Percussion Ensemble. The artwork was created by comic book artist Mark Buckingham.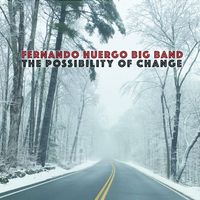 The Possibility of Change
Fernando Huergo Big Band
(ORDER NOW!!

"The Possibility of Change" does not merely describe the potential for something to transform, but emphasizes the courage required to make and undergo important changes. With a miasma of music that emphasizes odd meters, modern harmonic concept, elements of the blues, and complex funk and Argentinean grooves, The Possibility of Change required a masterful rhythm section while also showcasing brilliant ensemble playing and virtuosic solos by the horns. beautifully. The Possibility of Change sheds light on the wonders that a bold deviance from one's norms and comfort zones can lead to something that is not merely different, but is irrefutably breathtaking to behold.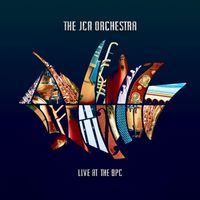 Live at the Berklee Performance Center
Jazz Composers Alliance

Since 1985, the Boston-based Jazz Composers Alliance has presented creative, cutting-edge work by member composers both in concert and on recordings. The group's eleventh album, recorded live at the Berklee Performance Center, presents an eclectic mix of six works by master composers David Harris, Darrell Katz, Bob Pilkington and Mimi Rabson. The rich and varied program draws on a wide range of sources and inspirations from poetry to Thai folk music to James Bond movie theme music. "That balance of pieces is just how it naturally comes out," says JCA cofounder Katz, "Everyone comes from such different places musically that there's always a good mix."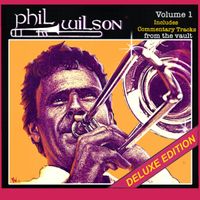 FROM THE VAULT, VOL. 1
Phil Wilson
(Available NOW at http://philwilsontrombone.bandcamp.com)

Co-produced by Jason Camelio and Alex Leiva with Phil Wilson, From the Vault is a remarkable retrospective of Phil's musical life. Going into the vault and finding over a dozen previously unreleased gems, the project showcases his immense talents as a trombonist and composer/arranger. The various jazz luminaries who grace these tracks include Greg Gisbert, Cyrus Chestnut, Red Mitchell, Rich Matteson, Jack Peterson, Gary Burton, Mick Goodrick, Yasushi Nakamura, Makoto Ozone, Steve Rodby, Tom Plsek, Roger Pemberton, John LaPorta, Ashley Alexander, Tom Ferguson, Terri Lyne Carrington, Carl Fontana, Dennis Wilson, George Garzone, John Lockwood, Tony Klatka and many more.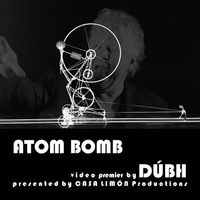 ATOM BOMB (VIDEO SINGLE RELEASE)
Original Rock music by Damien Bracken and Jason Camelio, co-produced with Javier Limon and Casa Limón and featuring guitarist Marek Dykta, bassist Han Beyli and drummer Vlade Guigni. The recording also features keyboardist Shannon Jacob and a Gospel choir comprised of vocalists Lexi Hammer, Isaiah Thomas, Shakale Davis and Sarai Alexander. The recording was engineered and mixed by Alex Leiva and mastered at PKO Studios in Madrid.

The music video is shot by Javier Limon and Casa Limón, as well as by DÚBH band members. It was edited by Agustina Covián.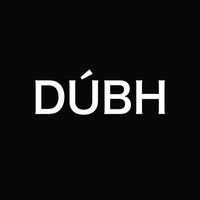 DÚBH (Available NOW at www.dubhmusic.com)
This is DÚBH

Original Rock music by Damien Bracken and Jason Camelio with an excellent band of musicians, including guitarist Marek Dykta, bassist/Chapman Stick Tom Griesgraber and drummer Dave Brooks. Also featuring vocalist Shea Rose, cellist Marta Roma and violinist Layth Al Rubaye. Visit https://www.dubhmusic.com to order!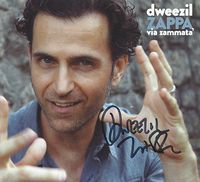 Via Zammata'
Dweezil Zappa

Dweezil Zappa's long-awaited return to original composition with a new LP of his own, Via Zammata', and now he's armed with untold amounts of experience and insight gained from mastering his father's genius. The resulting record, named for the Sicilian street that the Zappas once emigrated from, is a fitting mixture of legacy and creation.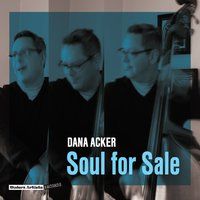 Soul For Sale
Dana Acker

Dana Acker - Bassist, percussionist, keyboardist and composer/producer has pulled together a stable of stellar players, most of whom are musical associates from his days at Berklee in Boston. When not writing and recording, he gigs in and around Boston. Check him out at danaaccker.com, or on SoundCloud at https://soundcloud.com/dana-acker, Spotify, iTunes, and Pandora, and more.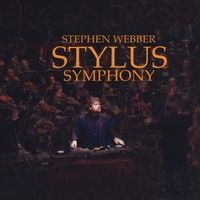 Stylus Symphony
Stephen Webber

A compelling four-movement symphony incorporating turntablism, jazz trumpet master Tiger Okoshi, Latin percussion virtuoso Eguie Castrillo, and Harlem rapper Raydar Ellis. Webber is Director of Music Technology Innovation at Berklee College of Music. An artful fusion of the symphony orchestra, hip-hop and EDM from the Emmy-winning composer Stephen Webber.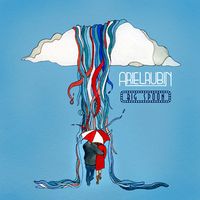 Big Spoon
Ariel + The Undertow

Big Spoon is Ariel Rubin's first professionally produced EP. Created in collaboration with Boston producer Mike Davidson, it features a trio of tracks each highlighting a different flavor of this versatile and enigmatic artist. Visit Ariel + The Undertow for more details about new releases.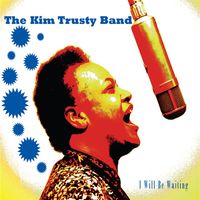 I Will Be Waiting
The Kim Trusty Band

Kim has spent the last three decades refining her remarkable musical skills and crafting her own brand of jazz, R&B and gospel with bluesy, smoky soul. Over the last twenty years, her reputation has moved well beyond the Ocean State as a consummate technician, lyricist and songstress. This new recording is a culmination Kim's musical and experiences. A deep reflection of her musical life.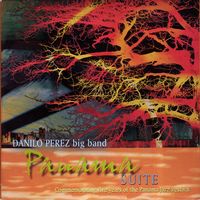 Panama Suite - Commemorating five years of the Panama Jazz Festival
Danilo Perez Big Band

Combining urban sounds and Panamanian folkloric elements in a big band setting, the 15-minute work is divided into three movements: Awakening/ El Despertar; The Quest/La Busqueda; and The Celebration/Quiero Amanecer. Ambitious, rousing, and fun, it summons images of the country's spectacular geography, and pulls the listener into the center of an all-night, street party.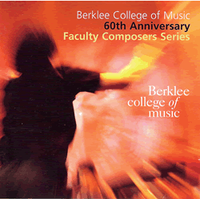 60th Anniversary Faculty Composers Series
Berklee College of Music

The 60th Anniversary Faculty Composers Concert Series presented nine concerts that featured over sixty pieces of music written by fifty-seven Berklee faculty composers. More than 100 faculty members, students and area professional performed in the concerts - a truly astounding undertaking and accomplishment. Fifteen of the pieces were selected for this two-CD set to showcase the wide variety of musical styles and compositional attitudes that are found today at Berklee.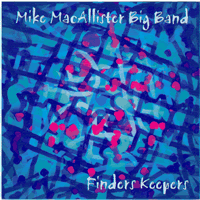 Mike MacAllister
Finders Keepers

This is a new release of original compositions for Mike's jazz orchestra featuring a talented group of young musicians, including Jordan Perlson, Evan Gregor, Ian Rapien and many others.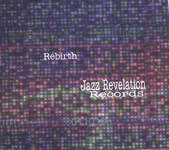 Rebirth
JR Records Vol. 1 (Debut Album)

Jazz Revelations Records is a student created and managed record label at Berklee College of Music. Run by some of Berklee top musicians and dedicated students, JR Records has released its first album. Rebirth is a compilation of Berklee College of Music's most talented and creative jazz musicians.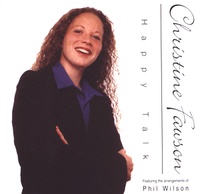 Happy Talk
Christine Fawson

From the lyrical writing in "Someone To Watch Over Me" to the intricate lines and fresh ideas in "Happy Talk" (Phil Wilson) covered all grounds here, making for an album full of variety. We had some good times in rehearsal but it all clicked like magic once we got in the studio. Everything was recorded live and the interaction with these great cats made for a priceless experience." - Christine Fawson Order here.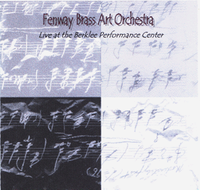 Live at the Berklee Performance Center
Fenway Brass Art Orchestra FBAO

This recording of the FBAO's live concert at the Berklee Performance Center showcases a powerhouse line up of musicians, including Dan Brantigan, Brendan and Ryan Carniaux, Takao Iwaki, Keiichi Hashimoto, and many others. The band premieres new works by Motohiro Sawano, Takako Yamada, Jason Camelio and Director Susumu Watanabe.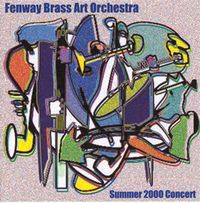 Live at The First and Second Church of Boston
Fenway Brass Art Orchestra FBAO

Recorded live at the First and Second Church of Boston, this concert features the music of Kenny Wheeler as well as new music by trumpeter Motohiro Sawano and trombonist Kensuke Mukuno. In addition to vocalist Michal Cohen, this version of the band showcases soloists Erik Telford, Jason Camelio and Hisashi Saito.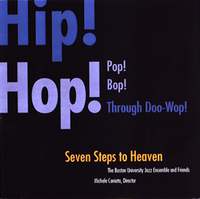 Hip! Hop! Pop! Bop Through Doo-Wop! - Seven Steps To Heaven
The Boston University Jazz Ensemble and Friends
Under the Direction of Michele "Miki" Caniato, the BU Big Band swings through a set of jazz standards including the title track, Harlem Air Shaft, All Of Me, Four, Matt Mattox and others. The BU Jazz Vocal group is featured on A Foggy Day and Come Fly With Me.